Singapore is and always will be a world renowned city, a metropolis bursting with activities and loaded with food options galore. Coupled with low crime rates and relatively well planned transport network, it is not surprising why people choose to flock and gather in this small city named Singapore. Perhaps the major downside to all these benefits of living in Singapore is the scarcity of space; evident also in most major cities throughout the world. That naturally mean small dwelling for most being the common norm for people living here.
It is everyone's dream to have a calming and relaxing abode to return after a long day; on everyone's wish list to find respite in a simple non-cluttered spacious environment where they could unwind daily. That is where careful space planning and subtle details being implemented spatially could come into play. This is where a good designer can work with you to understand your lifestyle needs to make the difference for your home.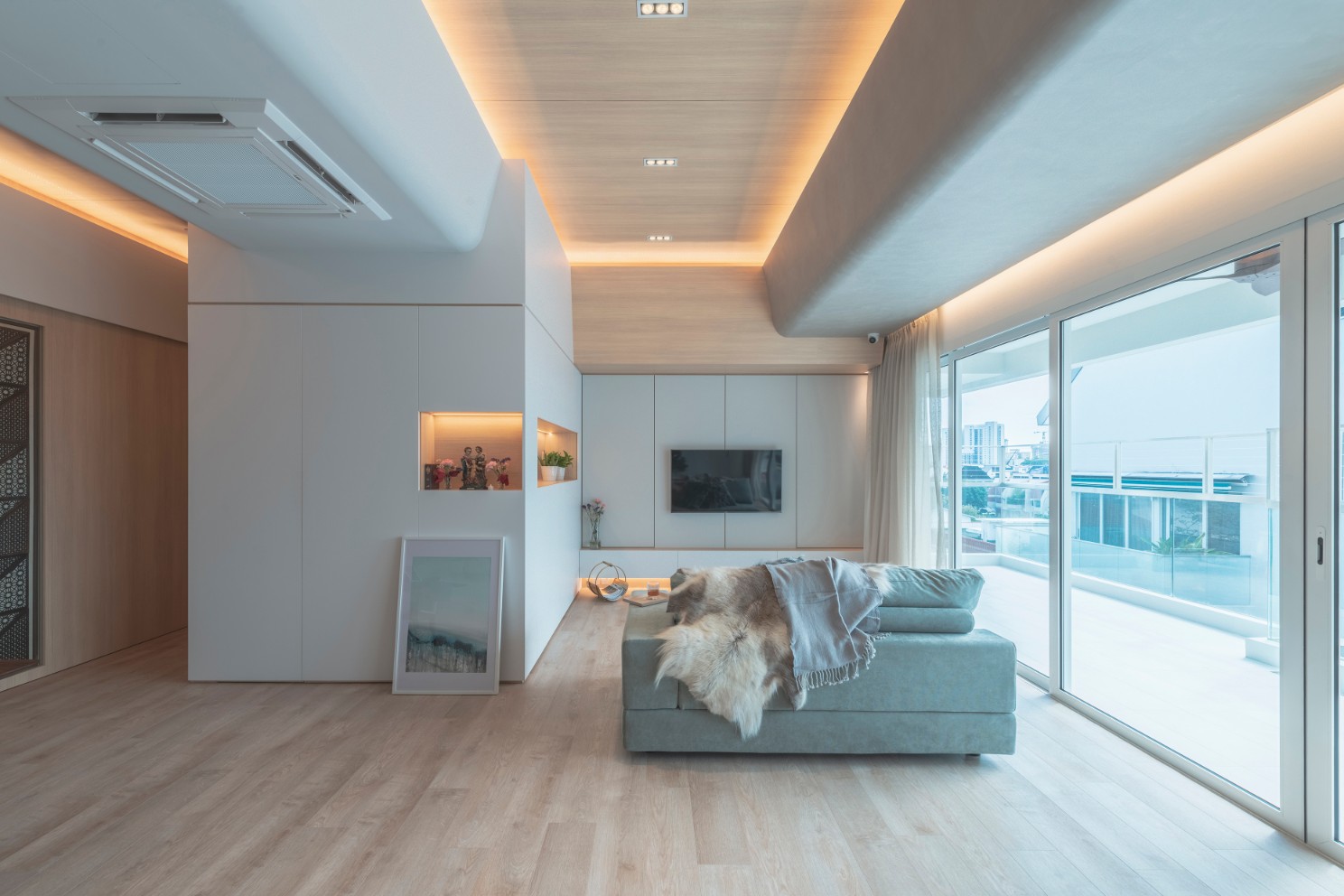 One of the best way to achieve a spaciousness feel is to seamlessly marriage different zones into a single continuous flow of space. Here you can see the walkway areas, existing storeroom structure and living (From left to Right) being marriage into a single communal living space. Storage needs are cleanly tucked along the walls to meet storage needs without impacting the open flow of the space much.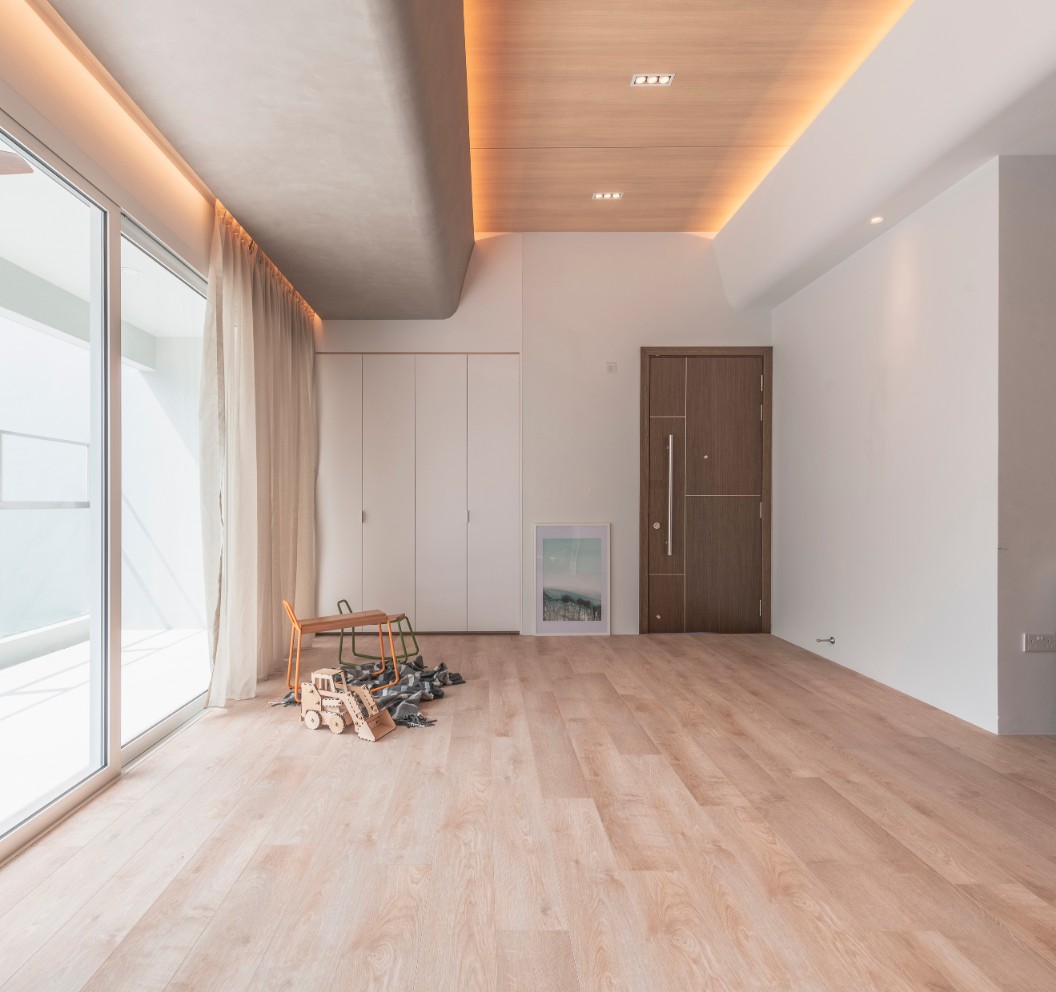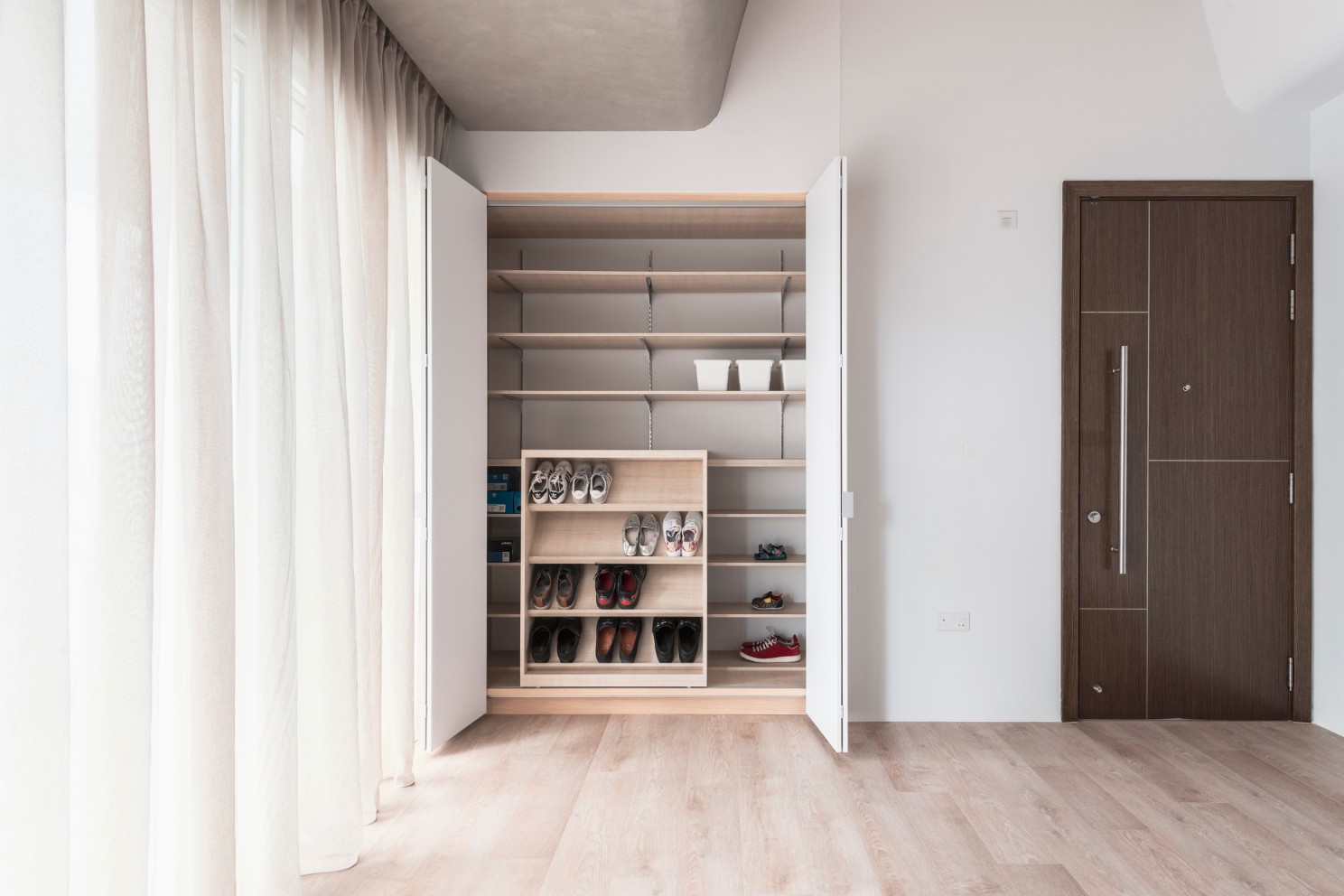 Quite often you will find awkward niches and wasted corner spaces throughout local apartments. By clever detailing; the once awkward corner of the living area is converted into a sleek useful storage area that's purposeful and aesthetically pleasing.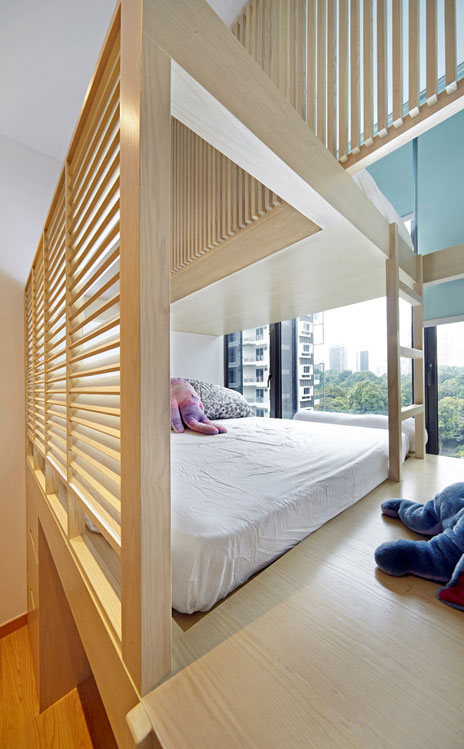 Although Bay Windows (beneath the bunkbeds) are often visually pleasing; quite often they become a hindrance to a home owner when they are struggling for space as they tend to reduce the footprint of a room significantly. Here we remodelled the room to mimic the essence of a playful treehouse. Creating sufficient spaces for rest and play without overloading the space.